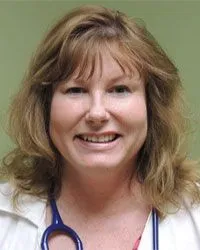 Charlotte Lynn Vermeulen, CRNP
Family Medicine
Ms. Vermeulen received her Bachelor of Science Nursing degree and Master's degree as a Family Nurse Practitioner from Clarion University. Her academic honors and awards include the Sigma Theta Tau Research Award and membership in the Sigma Theta Tau Honor Society of Nursing and a GPA of 4.0.
Prior to obtaining her CRNP degree, Ms. Vermeulen had more than 10 years' experience as a Registered Nurse. She provides services at both our New Kensington and Vandergrift clinics.
When not practicing medicine, she likes traveling, baking, fishing, and mushroom hunting.