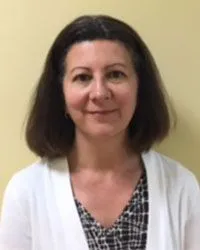 Allison Kliber, MD
Family Practice Physician In Greensburg & New Kensington, PA
Community Health Clinic
Dr. Kliber graduated Magna Cum Laude from Duquesne University and received her medical degree from the Medical College of Pennsylvania, where she was a member of the Alpha Omega Alpha Honor Medical Society. She has been practicing family medicine for over 20 years. Previously, Dr. Kliber was the Medical Director of Sojourner House and Assistant Clinical Director at the East Liberty Family Health Care Center. She is a member of the American Academy of Family Physicians . Dr. Kliber sees patients at both our New Kensington and Vandergrift clinics.
Among her awards and honors, Dr. Kliber has earned The AAFP Mead Johnson Award, the Albert Schweitzer Fellowship, and the Dr. Jean Crump Memorial Award for Excellence in Pediatrics, the Dr. Diane J. Egan Award for Excellence in Obstetrics/Gynecology, and the Jean M. Glasgow Memorial Achievement Citation of the American Medical Women's Association.
When not practicing medicine, Dr. Kliber likes to spend time with her family and outdoors.