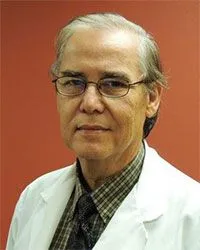 Adolfo G. Bagnarello, MD
Primary Care Physician In Greensburg & New Kensington, PA
Community Health Clinic
Dr. Bagnarello received his medical degree from the University of Costa Rica Medical School; and is accredited by the American Board of Internal Medicine . His experience includes 34 years in private practice in Internal Medicine and Primary Care.
Dr. Bagnarello was a Fellow in Infectious Diseases at Hahnemann Hospital and the Cleveland Clinic, as well as serving a rotation as Chief of ER at Hospital Mexico in Costa Rica. He also was an intern at the Boston Veterans Administration Hospital. Dr. Bagnarello is certified to provide DOT physicals and also Immigration Exams. He practices at our Vandergrift clinic.
When not practicing medicine, Dr. Bagnarello enjoys watching politics and soccer.